In college, my bffl and I would sing that familiar refrain (along with "Hot blooded, checkin' the mail! I got a coupon for a sale!") while we checked our mailboxes aka the highlight of any day. Not surprisingly, she's the one who got me hooked on Glossybox a few years back, and now, I'm trying out a few new subscription services: Fabletics (Kate Hudson's workout clothes site that you've prob seen 8 million ads for on Facebook), Rocksbox (jewelry!), and Birchbox (makeup, skincare, etc.). Below are my thoughts on them so far, though I also highly recommend the encyclopedic site My Subscription Addiction for reviews on every type of subscription box under the sun. (A great tool when trying to find perfect gifts for friends who live far away, and I say that from experience!)
Price: When I signed up, it was 50% off, so my first outfit was $25. You get to pick out exactly what you want each month, so it seems like the normal price fluctuates a bit around $50, depending on what you choose.
Packaging: Generic.
Shipping speed: I ordered all of the boxes on the same day, and Fabletics arrived first, in just a day and a half!
Items received: My purchase was pretty boring (black Salar leggings with silver arrows down each leg), but I'd seen good reviews for these leggings, and they did fit pretty comfortably, albeit a bit long. The quality was great for $25, but I'm not sure that I would have paid much more for them.
Verdict: This initial purchase did spur me to order a March set (cropped leggings + top), but I think I'm going to skip a few months after that. I'm on a workout clothes kick because I've discovered a hot yoga studio that I like, and I'm dying in my usual bummy attire of t-shirts and regular cotton leggings. But how many cute workout ensembles does a gal need? (When she only works out sporadically anyhow? lol)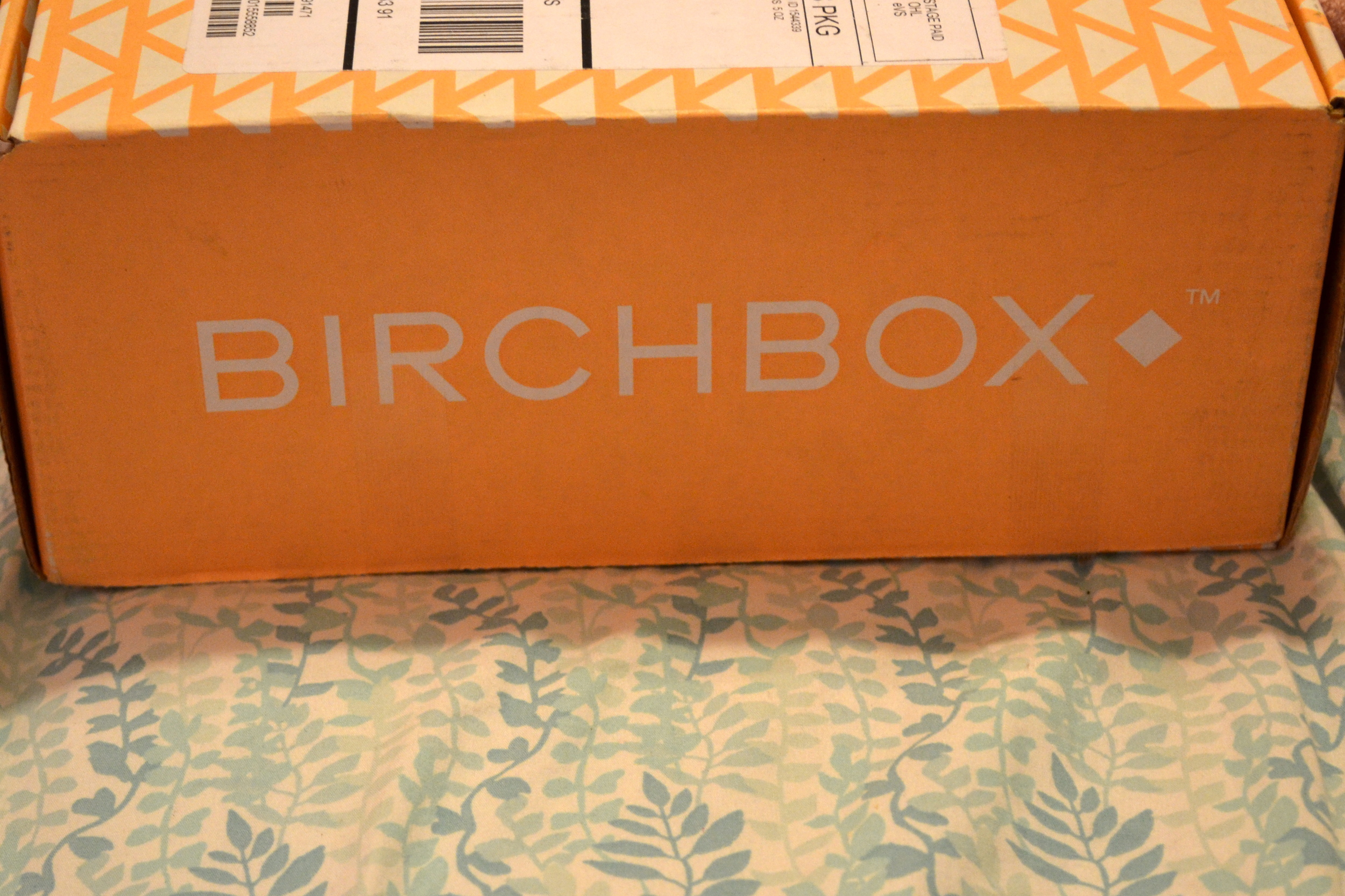 Price: $10 a month, although I haven't received an actual monthly Birchbox yet--the box I'm reviewing was their Limited Edition Fresh Start box for $42.
Packaging: SO.CUTE. The outer and inner boxes were both bright, cheery, and adorable; I could see myself reusing both to organize my room!
Shipping speed: Almost as quick as Fabletics, but I think the weekend slowed it down (ordered on Thursday, it arrived on a Monday).
Items Received: Like Fabletics, this box wasn't a surprise; I could see online exactly what I would get, but that's what sold me on the box. I've been looking for comfy, non-slip ankle socks, and a smaller new water bottle. Plus a lip gloss from a company I've never heard (ooh!) and an assortment great-smelling beauty products? ONE, PLEASE!
Verdict: This was definitely a Treat Yo Self splurge, but I loved it. It just brightened my day and made me (almost) excited to relax. I can't wait to see what my first surprise monthly Birchbox will hold (and what the boxes will look like because I'm apparently a two year old)!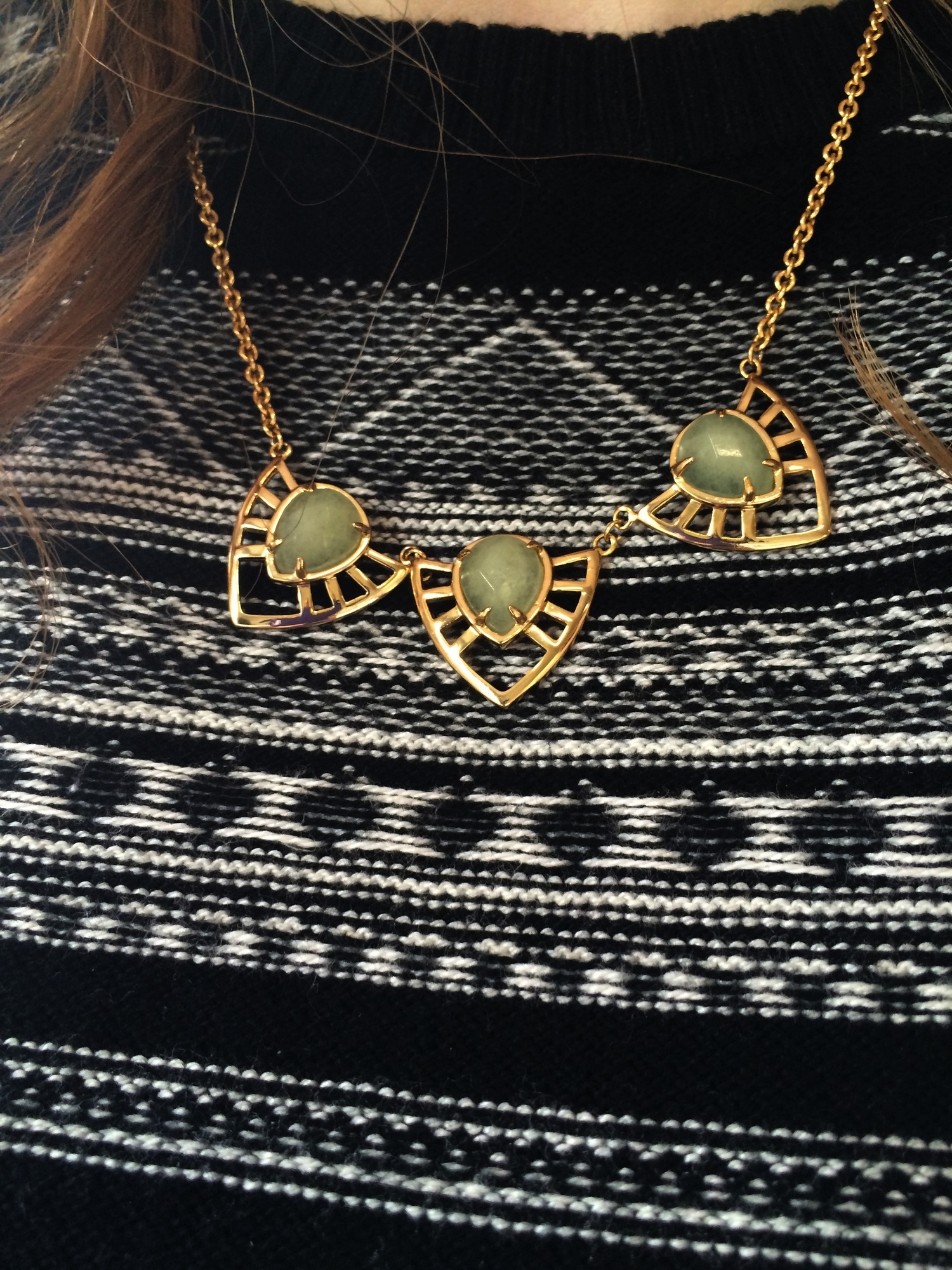 Price: $19 a month, although I got my first box free (thanks, Style on Target!!). You basically rent the pieces you get, so you can send them back for new ones, or you can buy the ones you like at a member discount.
Shipping speed: It arrived the same day as Birchbox, so pretty good!
Packaging: Cute and very personalized, with a note that blared "HEY JESSICA!" and explained more about my jewelry selections
Items Received: Rocksbox was a semi-surprise, as it included one item from my Wish List on their site. I had chosen the earrings, and while I do like them, I'm probably not going to keep them, as they are not a style I could wear every day, sleep in, forget about, etc. I've been wearing the collar necklace a lot, though I was initially unsure of it. I don't have anything like it, and I have very little jewelry in mint green, but I can't decide yet if I like it or love it. The third piece was a simple, long chain, which I immediately put back because I just don't wear long chains much. (They're always either choking me or getting in my way.) The only disappointment about Rocksbox was that I didn't get a ring! I was super psyched to see that they offer size 4 rings (hooray, cuz I'm ring-obsessed with baby fingers), but then none came in my box, or were even an option to add to my online Wish List, now that I think of it. WOMP.
Verdict: Definite like. My Rocksbox felt very personalized, and two of the picks were spot on. I also really like the price point of their items. I expected them to be astronomical, like Stitch Fix (on what planet am I going to pay $75 for paper-thin jeans??), but Rocksbox was pretty reasonable--the earrings, for instance, were $20 with my member discount, and nothing was over $75. SWEET.